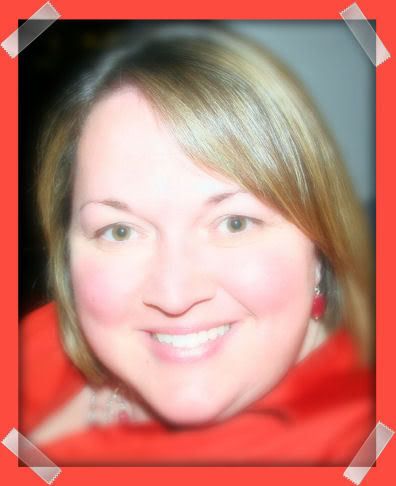 The block afforded me the ability to go to the beauty shop! I haven't been able to really sit in the chair and lean back in the chair to wash my hair...so I got my hair cut, put on some make up and enjoyed my scalp massage!
The beach was amazing. Rest and a little shopping can nearly cure what ails ya!
I tried out my new lens and took this shot of the moon...soo much fun!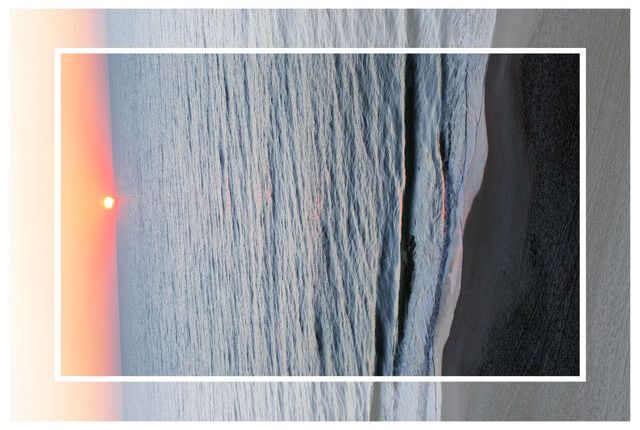 first and foremost - Jubilee blessed my soul, spirit, heart...whew, all that and everywhere in between! The music was amazing, songs that speak right to where I needed some healing. The preachers preached right to me! My cup runneth over! 4 words impacted me the most...In EVERYTHING give Thanks!! I was 'not so gently' reminded that He puts things in my life for a reason - good or bad. For every bad thing there are two (or more) good things and that one bad thing gets more powerful and I forget to be thankful.

Time with my mom was a balm like none other. I don't always have extra money to spend on her, but watching her eyes light up is worth it all. Snuggling up with her, talking to her about silly stuff or her favorite - God stuff. Laughing so hard with her that tears flow and sometimes even snot (I am sure you wanted to know that). Watching her getting lost in thought while staring at God's ocean. Hearing her sing How great Thou art softly. As a teen thinking that my life would be so much more fun when I get out of the house and away from mom...and now as a grown woman grasping for every minute to spend with her. Sitting with her in church, watching her eyes well up with tears and seeing them splash down her cheeks. Some people when God moves them praise the Lord, they raise their hands, stand up...my mother sobs, she cries like a baby...can't control it kind of cry - and that is me too!
Time with my Aunt Louise and her daughter Lori and granddaughter Courtney was wonderful too. We are so much alike. We laugh with our whole bodies! Sometimes not even knowing what we are laughing at - but still cackling. Courtney and I are a lot alike too I think, she is silly and loves to make people smile and loves the Lord with all our hearts. She is a homebody too, she would rather be with family than anyone else in the world. We pulled pranks on each other and everyone else...including Scott haha. I really want to start spending more time with her.

Mom and Courtney...she is so sweet...well, they both are!




Courtney and me.






The weather was divine...never below 70 and always sunny skies. The pools were warm and we swam outside and inside even at night. The dolphins were playing, kids running on the beach...so wonderful. The hotel was the best hotel ever. We had a 3 bedroom condo and it was perfect. The staff and food was great, and my only complaint was parking and all the golfers. Though mom made them fun too...we would get on the elevator with a group of them and the elevator would say..."This elevator is going down". My mom would giggle and say we might be going down now but one day soon Jesus is gonna be taking us up! I just don't know if those golfers knew what to say. She left gospel tracts everywhere.


But the best was time with the Huggins. Colin and Jack Henry are dolls, Colin has grown up so much. He has such a great big vocabulary and he almost always uses full sentences. He would say I want to see the dragon, mommy or Guess what I want for Christmas Hopie. Ask him if he liked something and he would say Yes I do mommy....so cute. Him and Scott played a lot...they were so funny together. But hugging Leslie and Burt, spending time with them...having dinner, laughing and catching up was more than amazing. We couldn't get enough of them...they took us to the Mellow Mushroom for pizza - AHH best ever! Colin is in LOVE with Scooby Doo and he kept saying he wanted the doughnut Scooby Doo...I was like what?? FINALLY Leslie told me he wanted the grown up Scooby Doo movie. Burt couldn't find it so Scott went through the movies at Wal-Mart and found it - you should have seen his eyes. Ooo we love them so much.

This is Jack Henry...look at those eyes. He is such a good baby, Colin is so cute with him too!

Colin and I shared extreme air heads...super sour! We had fun. Oooo look at them eyes! I could just eat him up!
Leslie and Jack Henry...he looks so much like her. Gosh it was so good to just hang out!
Colin and Daddy Burt...he is such a good daddy but don't tell him I said so...as you can tell his head is big enough HAHA!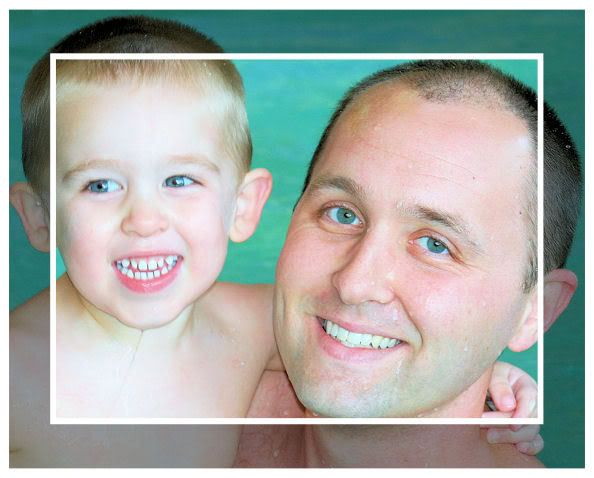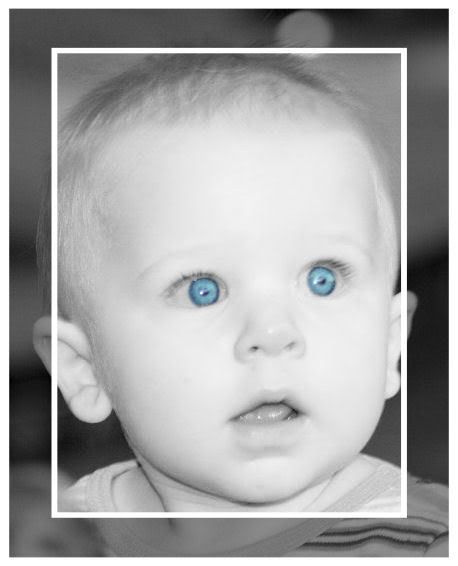 The best/worst part of the trip...goodbye hugs and lovin'. Scott just can't stop talking about Colin and how he has grown and how smart he is. Scott said his favorite cartoons as a child was Scooby Doo too! We love them all so much, Scott and I had our share of tears heading back to the hotel that night. Hating that we miss a lot with the boys. Praying for a child soon so they can sorta all grow up together. I learn so much from Leslie and Burt, they are such great parents and they have so many of the same styles and such we would love to use with our own children.
Scott and I got to spend some wonderful time together *wink*. We laid down in bed about 9 one night and fell asleep just snuggling and slept until 11 the next morning.
I really was wonderful, leaving was the worst part...I miss it all. But I came home with a smile, feeling more like me than I had in a LONG time. The block is wearing off but knowing there can be times without debilitating pain has renewed a lot in my heart.
******************************
Ok...just got back from the doctor and he walked in, looked at his chart, looked back up at me then said Hope?? What's up with you?? You have had a hair cut, got make up on and wearing something other than sweats - AND you are smiling! I just laughed and told him how I felt better with the nerve block and that just knowing that there is something that will give me relief even if just for a short time has changed my whole aspect. I told him that the new doctor laid it out, didn't sugar coat anything...just said it how it is! He told me that the nerve was damaged, that there was scar tissue and inflammation and this was going to be something I deal with for the rest of my life. I guess that should have been upsetting...but I found relief in having something definite said to me. The false hope of well, maybe it will get better in a year, ... blah blah blah...that was so hard because every day I woke up saying ok Lord, is this the day?
The block has worn off pretty much but even that little bit of relief was enough to change - well let me be me again. I think it is next week I go for the next one. I never thought I would be excited to get stuck with a huuuge needle.
Just an aside...HUMMUS IS DELISH! I had never tasted it, and while at the beach we went to the Mellow Mushroom for pizza and tasted it and wowza! We loved their pizza too, we ate lunch there on the way home and though Scott said he would NEVER eat hummus again, I made him taste it and he ate more than I did - HE LOVED IT! So today we found a new place in Hickory Jason's Deli and it was the best salad bar EVER (I have capped a lot of words in the paragraph huh?). They also had red pepper hummus - slurp. Speaking of hummus, we stopped by Sam's and lo and behold they were sampling hummus! This cranberry hummus and the roasted red pepper...we bought both!
Ok gonna load up some pictures of the trip and post them for ya's. I really don't know what all I said in this post because I had to leave for the docs...will probably think of more later. This was really done the next day.
*************************************
Friday night we went with John and Lena to get some Christmas decos for the yard and some things for the kids for Christmas. Holidays are SO hard. Scott and I would have to visit the tile aisle to keep the tears from drowning us. (we were in Lowes - they have great decos) When we left in our car, I told Scott how I wished that along with Chirsten and Caleb - John and Lena were decorating for our children. They are such great grandparents and while I fear losing my own parents before my child knows them, I share that same fear about John and Lena. They are such a blessing to me, more than in - laws. I love them so much. I know that some don't have that blessing of a great set of in laws, I do. They treat me like one of their own. John is a big picker on-er. Him and I go at it 24/7 when we are together. I tell him he is my favorite father in law...haha he is my only.
This is Saturday and we had a great day. We woke up and went with John and Lena to Boone/Blowing rock and the shops on the parkway. It snowed some while we were there...so pretty. We found some great deals and I found a beautiful purse...red! I am usually a simple black or brown purse. My most favorite is my black Coach purse. But I saw this in the Bass outlet and had to have it. Tag said 84 bux...that is a bit for me right now and I just knew I wouldn't spend that on a purse while I wasn't working. Well, there was a sign that said 60% off...hmm that is getting better! I had a 5 dollar off coupon and also a 20% off coupon. The cashier let me use all three discounts and I got the purse for 27 bucks. I am so excited.
Bought the kids a few things, I could have lived in oshgosh. When we do have kids (notice I said when and not if) Scott is gonna have to keep the keys/credit cards/cash/bank cards/checks locked up somewhere... I LOVE shopping for my kiddos. Had a great time shopping for Colin and Jack Henry at the beach.
I am gonna hit send soon...it is 1:20 am on Sunday morning. I can't sleep so I thought I would finish this up.