Since gas prices are outta site GRR, instead of a beach trip we went to the mountains about an hour away. We went to the Linville Caverns first. They were so cool - I had been there as a child and it seemed much larger then - but I was like 10. It stays 55 degrees in there year round. There is water dropping constantly and the rocks forming are so cool. We spent about an hour there and then went to Linville falls - those too seemed bigger as a child!
The sign said .4 miles to the falls...it was down hill so I thought sure I can do this. About 10 miles later we finally get to the falls! (ok, maybe not 10 miles but walk more than you have in a year and see how long it feels...but everyone agreed it was WAY more than .4 miles...we think the . was in the wrong place). It was pretty but honestly wasn't worth the pain to walk there!
As we start walking back...there was this sign pointing to a lower parking lot...I was dreading the walk up the hill so why not have them go get the van and come to the lower one!?! Great idea. It wasn't a bad walk to that parking lot and we figured it would just be a short little drive to get there. Umm an hour later they finally pull in - they had to get on the Blue Ridge Parkway and drive a ways then get off and turn here and there...wasn't such a great idea after all. If we didn't have the kids with us I think they would have left us haha. (I don't think I am kidding)
It was a good day, we planned to picnic but stopped at Fatz and ate instead haha, we were wiped out! Enjoy the pictures...
This was just as we were waiting to go in...they are really good kids, even while waiting!
These are blind trout that live in the caverns...it is so dark in there the only light is from some very dim lights and the flashlight the guide uses.

Just some odd stalagtyes or stalagmytes...umm I didn't listen very well.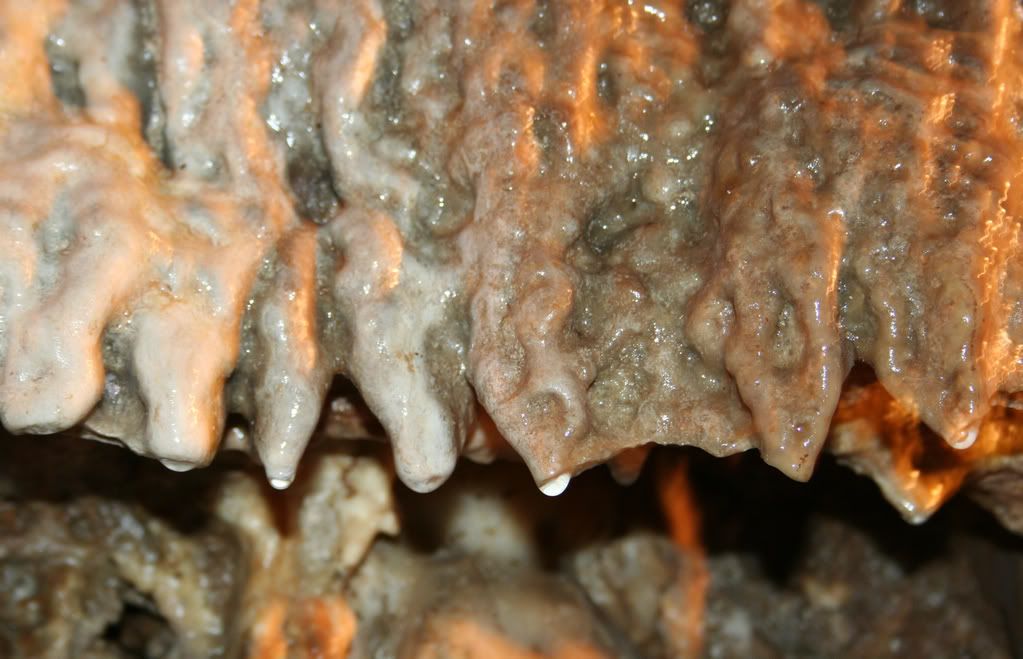 Yeah that is the water that kept me thinking bats were hitting me!

This is one of the biggest formations in there...there is a larger light near it is why there is green on it.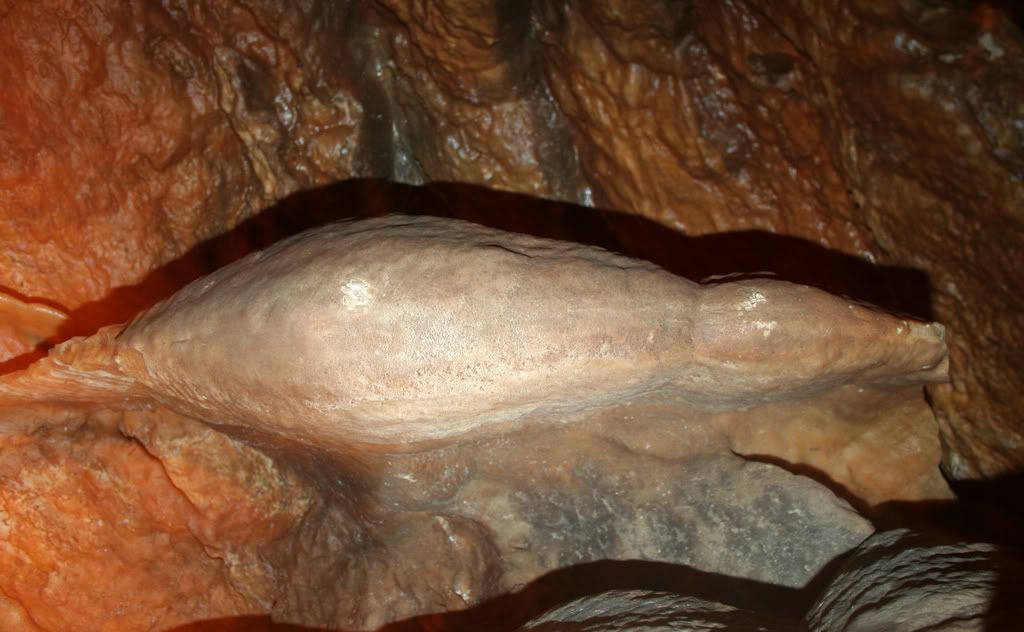 I thought this looked like the alien from...Alien the movie I think..
This looks like...well, I am not gonna caption this one!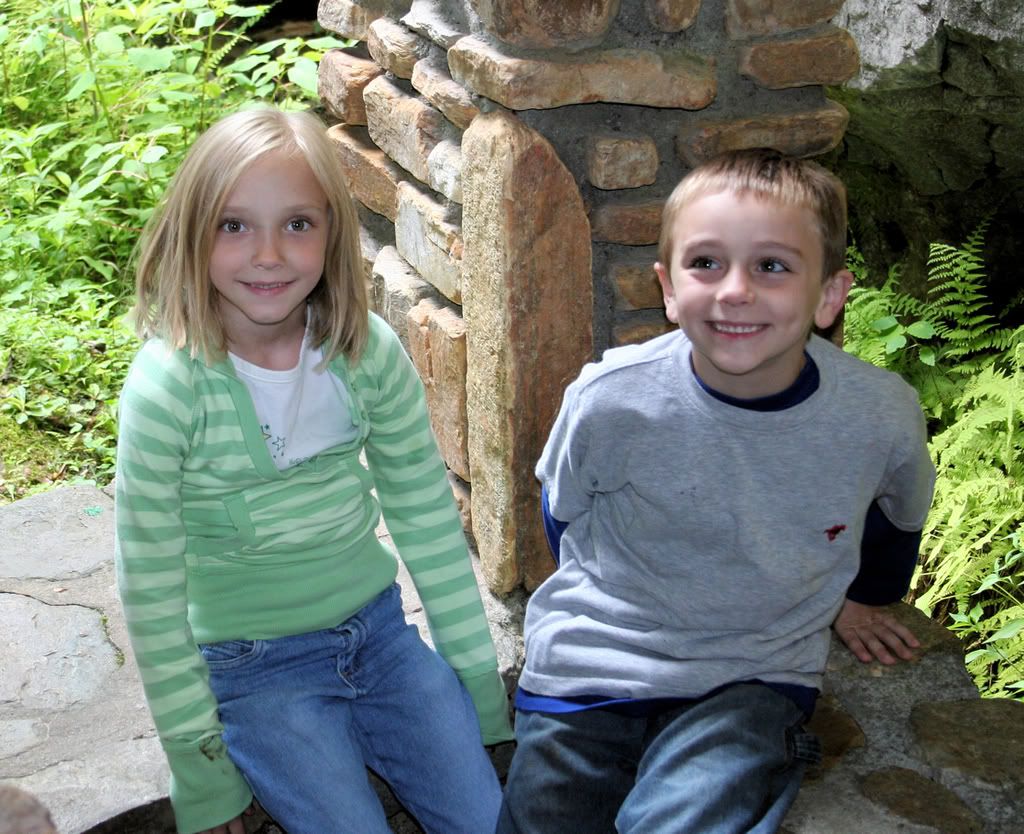 All done and they are still such great behaved children!

My honey

At the little creek beside the caverns there were about 50 butterflies...blackish ones and yellow ones...I couldn't get close enough - dang back!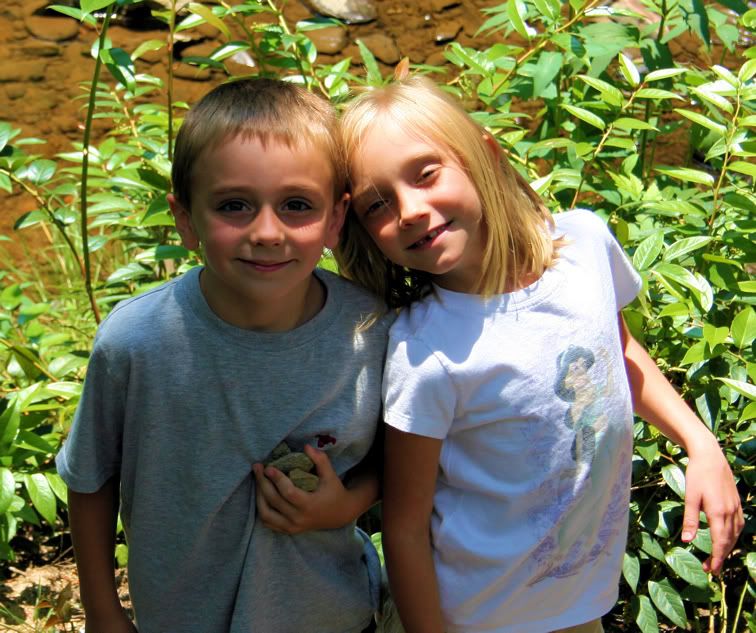 aww such sweet babies..

Chirsten had me taking pictures of every flower and mushroom we saw...so I am showing you one!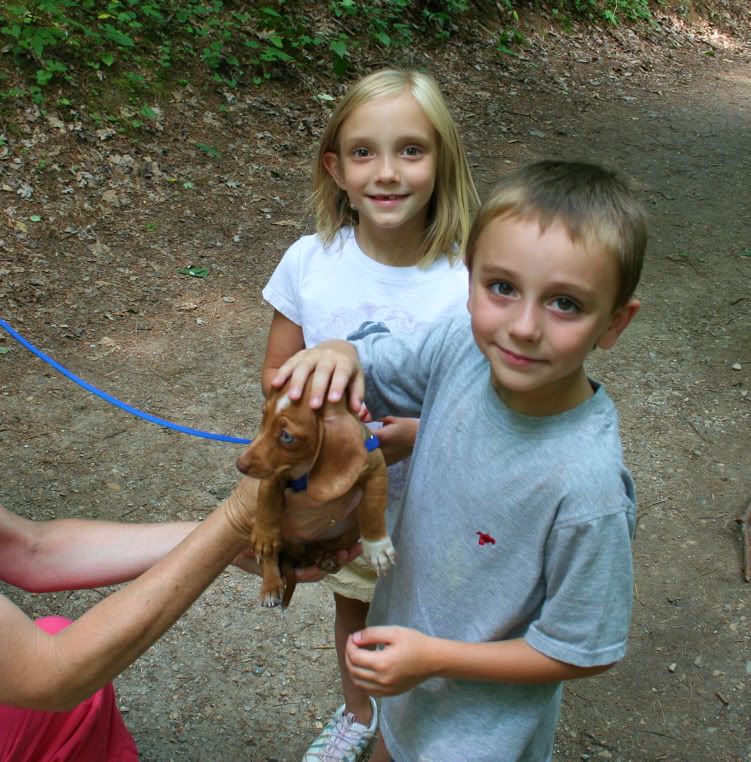 This lady had this little puppy, it has the bluest eyes!! She made the kids use hand gel before they could pet him...he hadn't had all his shots yet. When I was taking this picture she said kids...look up at mommy and smile :(

She is going to be a heart breaker!

I said Caleb...do ya gotta pee?? Nope I don't...umm then why the PeePee dance?? Cuz (which is his favorite word right now).

Cool moth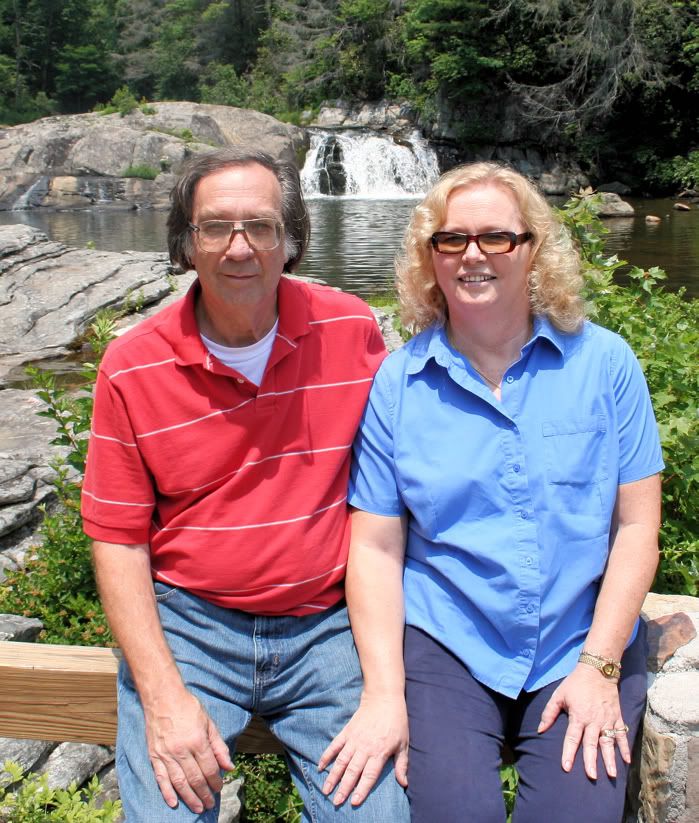 John and Lena my in-laws

Caleb was pouting...but they are sooo my babes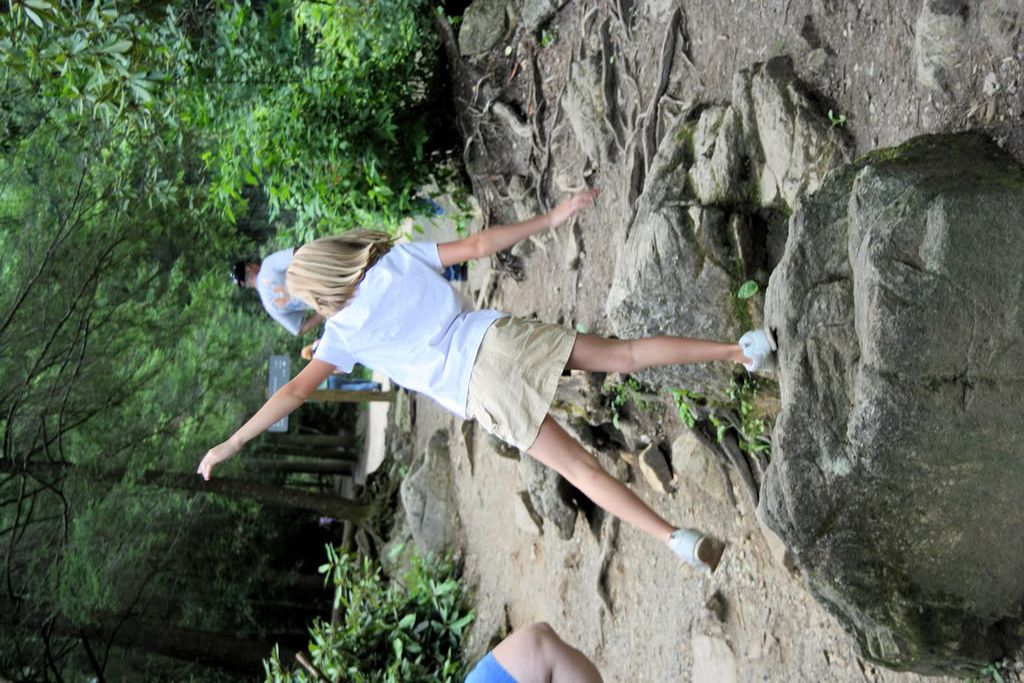 her being a typical girl...to have an ounce of there energy!

Posin with Scooter

I gotta go up that hill???

Silly girl

Chris and his babies...he has one on the way now too!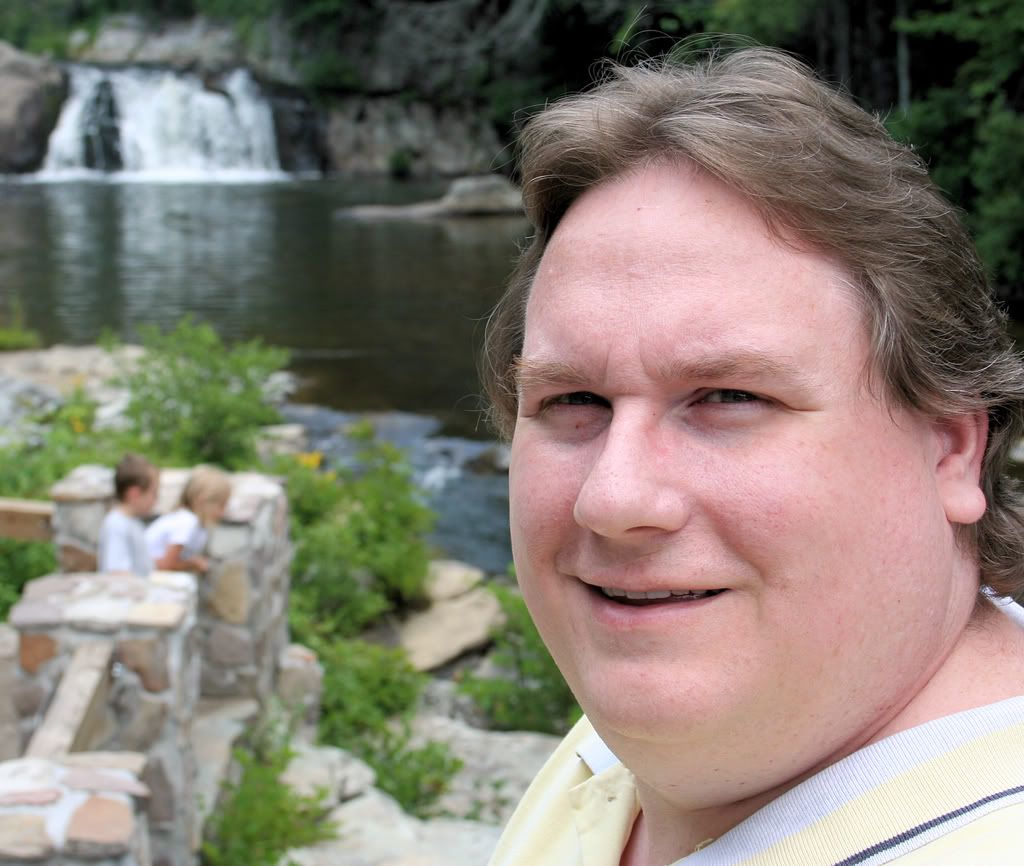 my honey again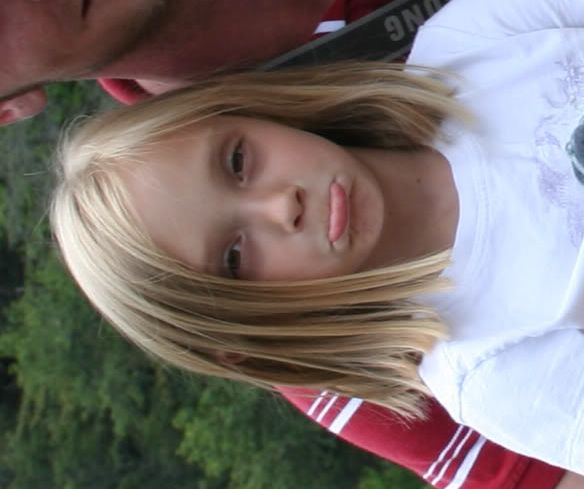 Such a fake pout...she is a goob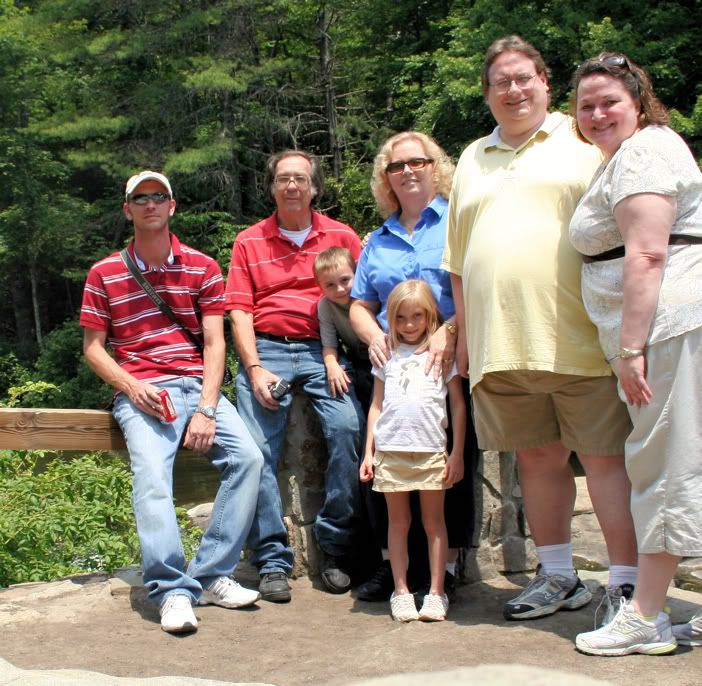 family shot...

Me and a tree...dang I need some sun!

dangers of riding with kids...care bear stickers in the oddest places :)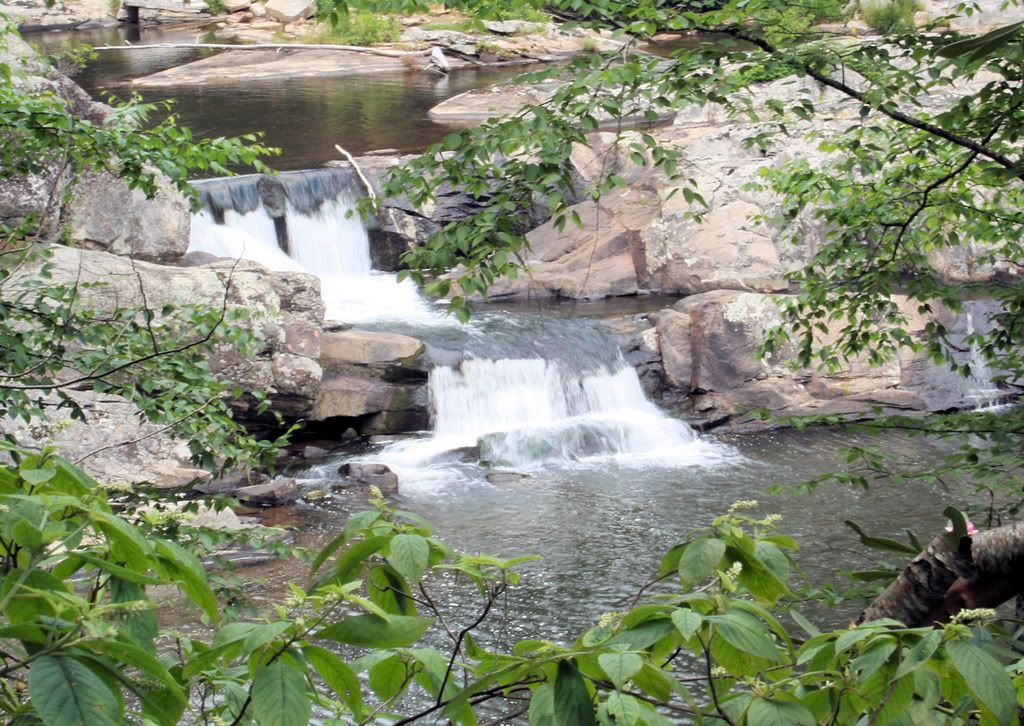 they are pretty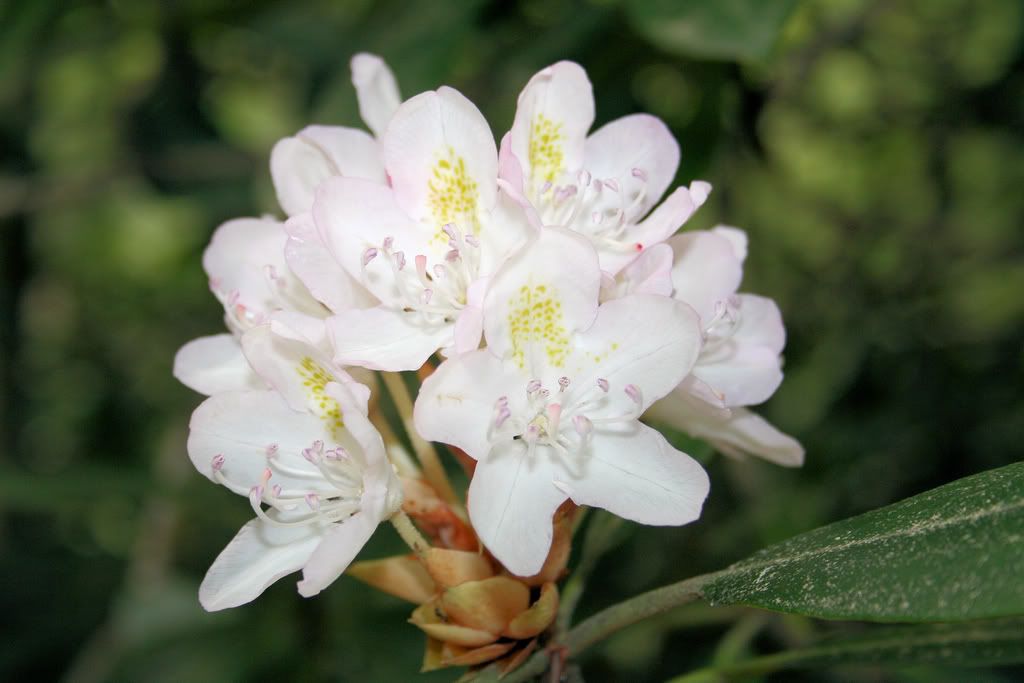 one of many flowers Chirsten had me snap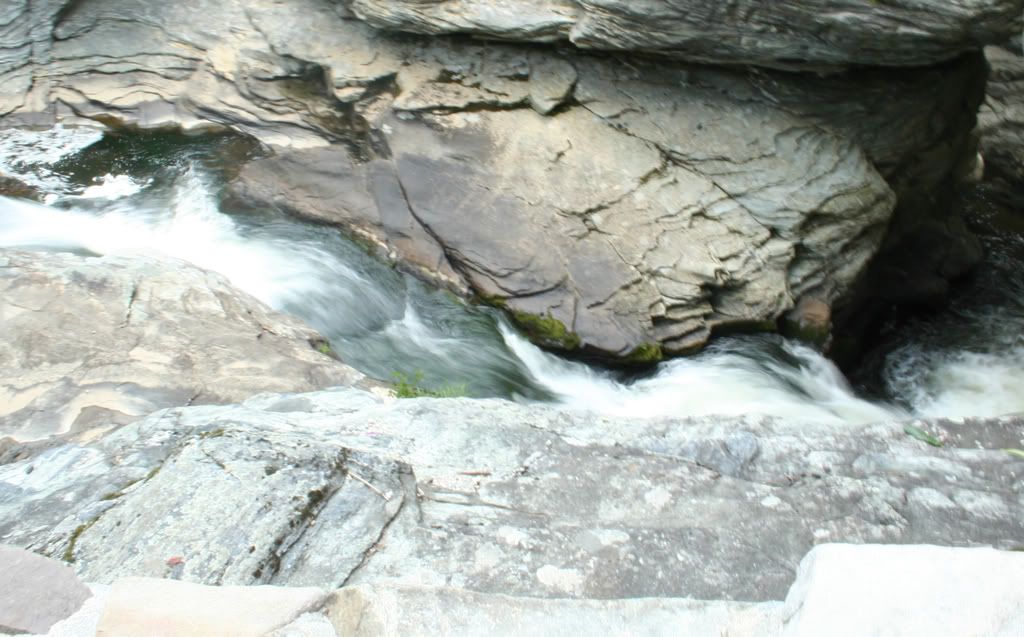 water was moving soo fast