It seems this week I have been visited by every emotion on the spectrum. Saturday Italy was born - all sort of emotions that day and the days following. Cara had Ida on Monday. I really am happy for both of them, I think I had more smiles and those warm your heart moments than the 'other' feelings.
I spent way too much time at the hospital and I paid with my back and a headache. But, it was worth it. I could never replace those moments, and I wouldn't have missed them for anything.
Today my mother called to tell me that Walter had passed away. I had talked to Johnny on Sunday so I knew it was close, Hospice was called in. But, I thought I had time to go see him and get one of his great big hugs. Time isn't promised, I regret putting it off.
I wept for Susie. Susie went to school for her RN degree, working so hard to get it. It was later in life, but she worked so hard to reach her goal - besides that she is so good with patients. I am sure the personal touch part came easy to her.
There was a reason God inspired her to get her degree. Though I am sure she never thought that she would use her skills to keep her dad comfortable during a time that the doctors had said would be a difficult death. Over the last year Susie has spent more and more time there. It was almost an hour away from her work and home, but many times she would leave work and go there. Johnny said that the last four days Susie barely slept, she was with him day and night doing whatever it took to keep him comfortable.
If it hadn't been for Susie, some other nurse would have done much of the work. She wouldn't have been personally invested. I totally respect Hospice nurses - I don't know how they do it. But God prepared Susie for this.
They said it would be a difficult death with all of his health issues. But, he went peacefully. That is such a blessing.
I talked to Johnny today and he told me some of what happend over the last 24 hours and that Susie is taking it so hard. I asked to speak to her and as soon as I heard her voice I broke down crying again. I love Susie so much, I can't imagine how she is feeling. She is always the strong one, she is always the shoulder to lean on and I am sure she still wants to be that for her sisters and her mom. I am so glad she has Johnny.
I told her that Scott and I would be coming there over the next two days. She would be there for me. Mom, Dad, Scott and I plan on going Saturday for the service.
Scott and I went to eat at moms today - yeah we do that a lot! Cara was there with the baby and Illan, and the baby is sooo cute, head FULL of dark hair. Then here came Little John, Parker, Tamara and her daughter.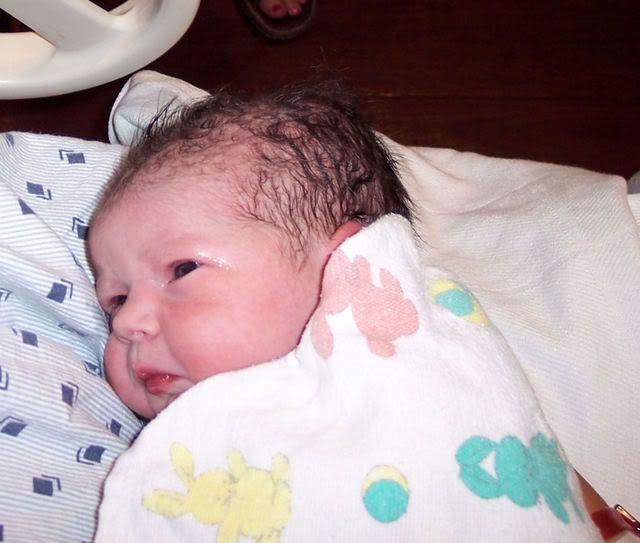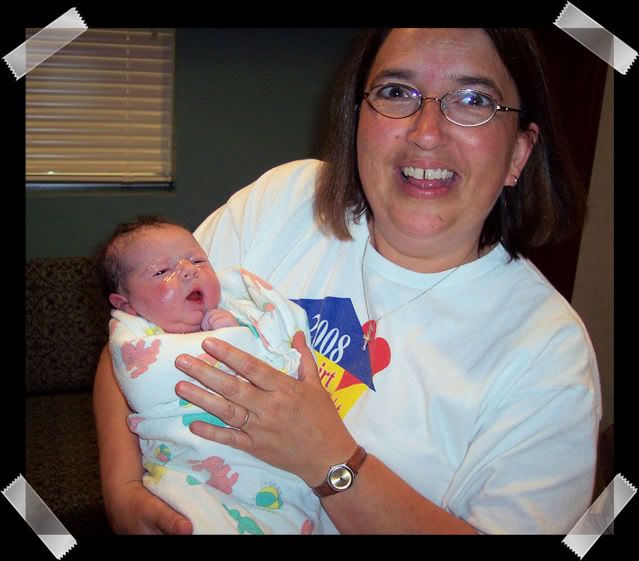 Little John was so heart broken. Little John (though he is 31 now!) has the most tender heart of any man I know. His love is so pure and so sweet. He crashed on mom's bed and he started telling mom and I about his feelings and regrets. He cried and was almost sobbing midway through. I got up and laid down beside him, not sure what to say - but I wanted to comfort him some how.

He said he failed his granddad and he should have went to see him more, spent more time with him. This handsome young man was broken, his heart hurts so much. He said he has one pawpaw left and that he was going to be around so much that dad was going to get sick of him. :)

Mom really feels Walter was saved, they used to all sing and go to church together when we lived in Gastonia. So, Little John has the comfort of knowing he will see him in Heaven some day!

Everyone had left and finally dad got home from the prison. They let him out in the evenings...JUST KIDDING - haha, he teaches a Bible study there once a week :).

Cara and her family came back just after Dad got there. Daddy held Ida Hope and when Randall got her out of the car seat, she screamed and screamed - daddy got her in his arms and she calmed right away. He held her for the longest time.


I couldn't breathe.
I had to close my eyes and count to ten.
Still when I opened them the tears fell.

All I could think about at that moment was my sweet precious daddy may never hold my child. That is a real possibility. In all reality, he shouldn't even be here. I have to stop this train of thought because I just can't coherently talk about it.


Father's day is Sunday. I think this is harder than Mother's day for me. Because I know it is ultimately my fault that Scott is not celebrated on this day. Yet another train of thought I can't continue writing about.

Yeah....I have no makeup on and look like crap - but just look at that sweet baby :)

Also, thank you for the comments on the song...those on here and in my email.